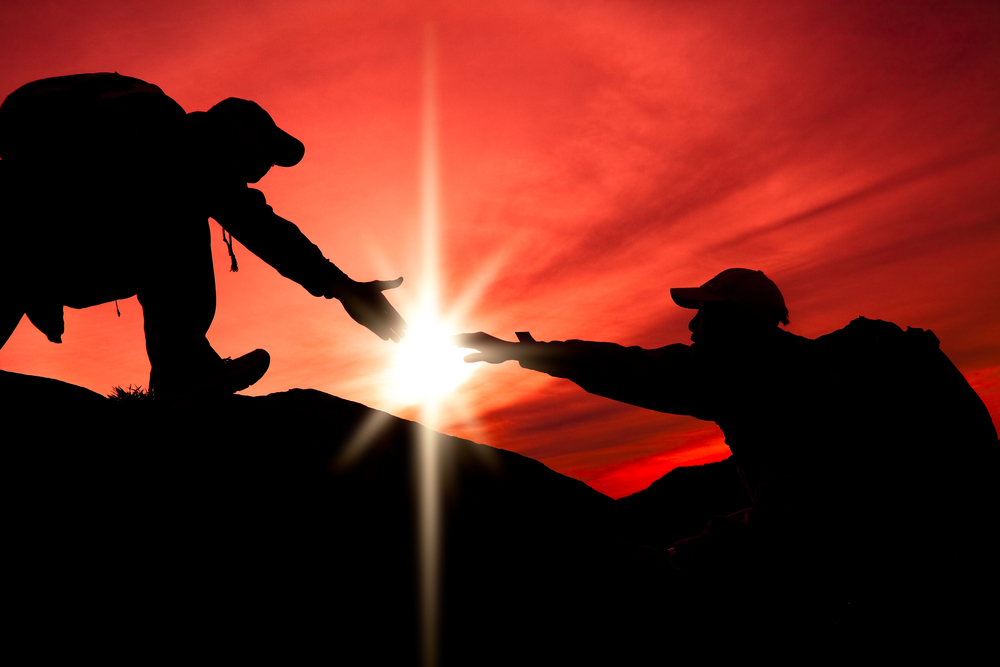 I am sure you have heard it said, "We need to be servant leaders." All the greats speak about that topic.
What is servant leadership? Lao-Tzu wrote about servant leadership in the fifth-century BC: "The highest type of ruler is one of whose existence the people are barely aware…. The Sage is self-effacing and scanty of words. When his task is accomplished and things have been completed, all the people say, 'We ourselves have achieved it!'"
The modern era of servant leadership began with a paper, The Servant as Leader, written by Robert Greenleaf in 1970. In it, he said: "The servant leader is servant first … It begins with the natural feeling that one wants to serve, to serve first. Then conscious choice brings one to aspire to lead … (vs. one who is leader first…) … The best test, and difficult to administer, is: Do those served grow as persons … (and become) more likely themselves to become servants?"
The goal of a servant leader is that he/she develops them self as a leader and as a servant so that together both he/she and the people around them can flourish and achieve their full potential in the service of a common, higher purpose.
Whatever your ministry is at PFC or whatever church you attend, we need to remember that it is not about our self, instead it is all about serving God's people as we walk together in His calling toward His higher purposes. We must lead but more important, we must serve.
In an online blog, Skip Prichard lays out 9 principles of a servant leader. Italics are my thoughts.
Values diverse opinions – It is nice to hear what others are thinking.
Cultivates a culture of trust – Let your yes be yes and your no be no.
Develops other leaders – Many hands make light work. Without this we become burned out.
Helps people with life issues – This doesn't mean we have to always give advice or work the problem for them, but we do need to be there for them.
Encourages – Listening, being there, not preaching but loving by our actions. Coming along side a person.
Sells instead of tells – We don't need more dictators in the world.
Thinks you, not me – Putting others first is a quality that we find in Jesus. Jesus went to the cross not because of what it gained Him but rather, because of what it gained us.
Thinks long-term – What is coming tomorrow is often more important than what is happening today.
Acts with humility – Jesus has so much to say about humility! Luke 14:7-11 says,
7 When he noticed how the guests picked the places of honor at the table, he told them this parable: 8 "When someone invites you to a wedding feast, do not take the place of honor, for a person more distinguished than you may have been invited. 9 If so, the host who invited both of you will come and say to you, 'Give this person your seat.' Then, humiliated, you will have to take the least important place. 10 But when you are invited, take the lowest place, so that when your host comes, he will say to you, 'Friend, move up to a better place.' Then you will be honored in the presence of all the other guests. 11 For all those who exalt themselves will be humbled, and those who humble themselves will be exalted."
Did you catch that last verse? There is a blessing from God in being humble.
A friend once told me, "The highest call in all the universal domain of God is to serve.
My wife wrote in her weekly devotion today, "There are days I want to forget I've failed Him, been a not-so-nice person, allowed my temper to get the best of me, took my bad attitude out on my husband or children. Some days I just want to act like I have always done it right. These are times that are really embarrassing for me to admit. Some days it is just plain hard and I feel I can't do it. But each morning, the Holy Spirit brings me back to the place where I meet with God. And He is so tenderly waiting for me. He is the God of grace and He is anxiously waiting to meet with me. "
Have you ever felt like that or had days like that? Days that you have not been so nice, days you have failed Him, days you have allowed your temper to get out of check and then hurt the ones you love? I have! My latest one was last Friday. I was in such a sour mood and I took it out on some of the people I love. (I have since apologized to them and to God) Thank God for His grace and forgiveness.
Let's make it our resolve to not fail God in this area but instead let us lead as Jesus did. Let us love one another and serve one another for this is the calling of God upon our lives.
If you struggle with any of the above mentioned principles, please let me know and we can work together to overcome!
God bless you all and thanks for your service to God and to the church.
Pastor Greg