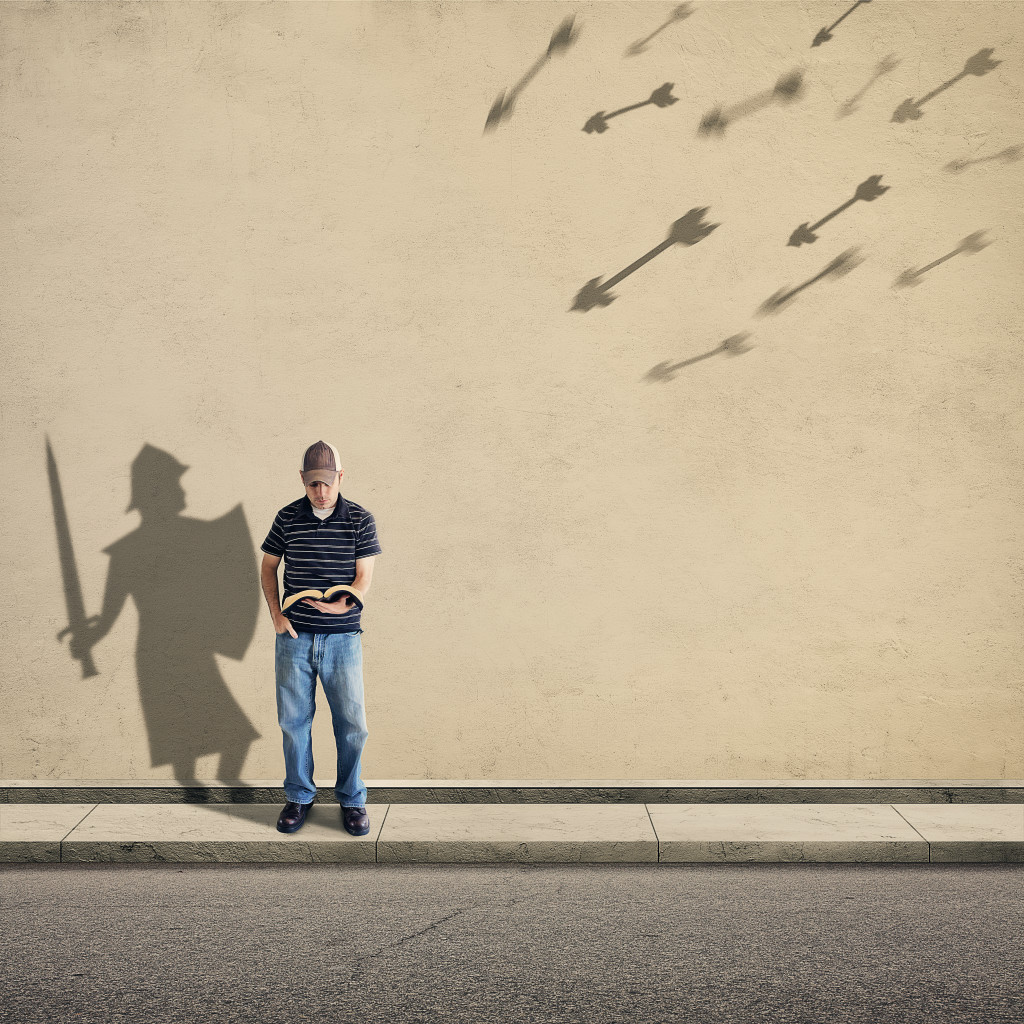 We need to realize something very important and that is when we step into a new level or step into a new territory for God, we have to expect that there will be a new devil. I have always believed this and have experienced it many times in my life.
Whenever you are about to embark upon something new in your life whatever it might be, then you'll have to get ready to experience some warfare. Whenever you start stepping up your walk with God and start serving Him in more ways, you better get ready because warfare is coming.
Stepping out into new territory and stepping up your walk with God can bring added pressure, unexpected issues, doubtful thoughts, and the list can go on and on. We don't like to talk about this side of things much. We want to think that following God's will is always easy and things are always going to go as planned. Well, that is not the way it happens.
As God opens new doors for you or you grow in Him, then you'll need to understand that not everyone will not be excited about it, especially the enemy. He will do what he can to stop God moving in our lives, in our churches and in our communities.
Satan does not want you to build God's kingdom in any way.
He doesn't want the churches to pray for revival.
He doesn't want us pursuing the plans God is planting in us.
He doesn't want unity in the church.
Satan does not want our churches to be a missional in our cities.
He doesn't want us taking our churches on mission trips or doing outreaches in our communities.
If God is behind it, Satan is against it!
The truth of the matter is the kingdom of God is forcefully advancing and Satan does not want a forceful church to lay ahold of it. So he will fight. Satan will steal, kill, and destroy.
He will try to wreak havoc in your relationships. He will try to pit spouses against each other in some way. He will send temptations to get you to sin. He will cause pressure at your job. He will attack you in every area he can. He will try to discourage you, sadden you, anger you and whatever else he can do.
He will even mess up the church sound system and media programs! That happened to our church not that long ago as our Tijuana Missions Team was preparing to share about their trip, with a record amount of people in our church that day! If it could go wrong with our media then it did!
Satan hates to lose and whatever the case may be, you have to know that God is with you in the fire.
And the enemy knows this. That is why it is so important for us to hold our ground when we are tested Hold our ground and fight. Don't let him demote you! Hold your ground when the enemy attacks. Stand your ground with the armor of God. We have been given everything we need to achieve victory over the devil.
In every battle you will need faith as your shield to stop the fiery arrows aimed at you by Satan. Ephesians 6:16 TLB
May God be with you as you build His kingdom!