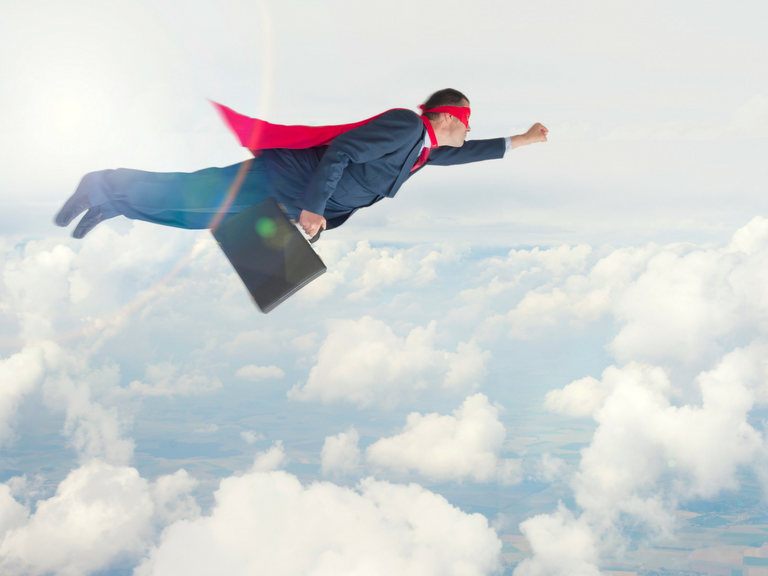 I have always had a fascination with Superheroes, but growing up I had limited access to the superhero universe; I didn't buy my first comic book until I was in college. None the less I never lost an opportunity to learn about the different superheroes, whether this was from listening to others talk about them, watching movies, reading about their profile and stories online, or reading comic books on the rare special occasion I could get my hands on one. When immersing myself into the world of superheroes, comparing superheroes with Jesus fascinates me. People may believe that to be a little blasphemous but hear me out. Jesus told parables, stories that had a message hidden within the story which the average hearer would not pick up on unless they were seeking Truth or Jesus told them the meaning. Some of these characters within these parables symbolize Jesus, they were human, but they were not Jesus himself. There are many great works of fiction that have character/characters that symbolize Jesus, from The Lion, The Witch, and The Wardrobe, The Lord of the Rings, to The Hunger Games. Though some authors do not intend to do so with the characters, we are all created in God's image and the things that we create have expressions of things that point to Jesus Christ unless it specifically or intends to deny Jesus Christ as Lord, denounces God, and/or blasphemes the Holy Spirit. Superheroes and fictional characters are not excluded from this.
One plot line that mostly occurs within the story line of a superhero is when the superhero loses their powers or abilities and still has to fight their enemy ending in their defeat, but through that defeat they are able to rise up in victory and defeat the enemy, whom they thought had conquered them.
One such superhero that this happened to was Peter Parker, alias Spider-Man. Peter received his superpowers by a spider that bit him while on a high school trip in a science lab. This bite mutated his cells so that Peter could climb walls, have heightened spider senses, and super spider strength. A little time after receiving his powers he let a street criminal go after a minor robbery, later that night he found out that the same criminal robbed and killed his Uncle Ben. This thought that he could have stopped his Uncles killer before the robbery and murder happened haunts Peter for a long time. This later affected him while fighting one of his enemies in a battle that Peter lost. Realizing his powers were slowly slipping away from him, Peter returned to a normal life. However, soon after, his enemies planned an attack on Peter. Defeated, Peter realized that he did not lose his powers but because of so much inward conflict (due to the blame he put on himself for his Uncles death, being an adolescent, and wanting to live a normal life without fear of attacks on the people he loved) his powers had become dormant. Confronting these issues and realizing that as Spider-Man, he has a responsibility to not only protect the people that he loves but to be a protector of the City that he lives in, Peter's powers become active once again. He is then able to again defeat his enemies that once defeated him.
Doesn't this sound familiar? Jesus, while on earth, taught about putting others first, loving your neighbor, serving and loving God with everything you have. But Jesus had a dark moment in his life, a time, just like Spider-Man, that a great conflict inside him happened. The enemy was upon him, ready for the victory that would take place at Golgotha. Let's read what Luke has to say:
And he came out and went, as was his custom, to the Mount of Olives, and the disciples followed him. And when he came to the place, he said to them, "Pray that you may not enter into temptation." And he withdrew from them about a stone's throw, and knelt down and prayed, saying, "Father, if you are willing, remove this cup from me. Nevertheless, not my will, but yours, be done." And there appeared to him an angel from heaven, strengthening him. And being in an agony he prayed more earnestly; and his sweat became like great drops of blood falling down to the ground. And when he rose from prayer, he came to the disciples and found them sleeping for sorrow, and he said to them, "Why are you sleeping? Rise and pray that you may not enter into temptation." (Luke 22:39-46, ESV)
Jesus was in such distress that he asked God to take the cup away from him. An angel even appeared to him to strengthen him, but being in such an agony, Jesus started sweating great drops of blood. However, Jesus still submitted to his Father's will. He went and still sacrificed himself for those he loved and for the whole world so that whoever accepts this gift will be protected from sin and eternal death. While Jesus was dying on the Cross, his enemies and Satan thought that they had won; thought that they had finally gotten rid of Jesus. But through that sacrifice, Jesus was able to conquer sin and death, and came back to life revealed in his full power!
Do you see the correlation between these two? It's hard to miss! The symbolism that Spider-Man brings, sacrificing himself and protecting those he loves and the city so that they will be safe from the enemy , is one that is a foundation in our roots as Christians; Jesus conquering sin and death so that we may truly LIVE! Let us not take for granted what Jesus did on the cross! Jesus paid it all so that we may have access to the Father. Jesus knew that we would still have troubles, places where we lose all hope, but he said:
"I have said these things to you, that in me you may have peace. In the world you will have tribulation. But take heart; I have overcome the world." – John 16:33.
Jesus has overcome the world (sin, death, evil, Satan, Demons)! Jesus even promised that when he was not here on the earth that he would send someone to be with us:
"Nevertheless, I tell you the truth: it is to your advantage that I go away, for if I do not go away, the Helper will not come to you. But if I go, I will send him to you." – John 16:7.
Church these are two great promises that we have that Jesus has overcome the world and that he sent someone, the Holy Spirit, to help us when he was gone preparing a place for us! All because of his great sacrifice!